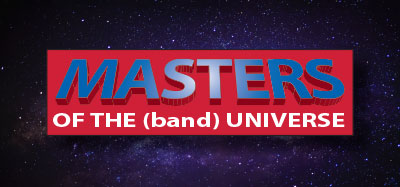 Masters of the (Band) Universe
Sunday, October 8, 2017 at 3:00 pm
Shorecrest Performing Arts Center
Shorecrest High School
15343 25th Ave NE
Shoreline 98155
The Seattle Wind Symphony begins its 2017-18 season with works by some of the most important composers for band of the last 100 years. These master composers of band music have set the style of wind band music. Hear works by Vaughan-Williams, Jacob, Grainger, Sousa, Persichetti, and Ticheli. The band also premieres a new work by Seattle composer Daniel Barry titled In the Beginning.

2018 Young Artist Competition
The Seattle Wind Symphony is pleased to announce the 2018 Young Artist Competition and concert, Some of Our Favorite Things, on Sunday, February 11, 2018. We invite applications from any performer of a woodwind, brass, or percussion instrument who is 14 - 19 years of age. The winner will perform with the Seattle Wind Symphony at its concert on Sunday, February 11, 2018 and will receive a $500 prize. The winner will be notified via email by Friday, December 1, 2017. Applications must be received by Wednesday, November 1, 2017. Please see Requirements for more details.
2017 - 2018 Season
The Seattle Wind Symphony's 2017-18 concert season offers a diverse array of music for wind band. The five-concert season includes music from the stage, screen, and concert hall. A world premiere, student competition winners, and world-class guest artists will be featured along with the band in its seventh season. In the opening concert of the season on Sunday, October 8, Masters of the (Band) Universe, the band presents works by some of the most important composers for band of the last 100 years. In our second concert, In Their Honor, on November 12th the wind symphony honors our veterans with a concert of marches, an armed services salute, and works specially written in honor of America and our armed forces. On February 11th the band features the winner of the Seattle Wind Symphony Young Artists Competition and presents some of its favorite pieces written for wind band. Our spring concert, April 22nd, presents the fantastic clarinet artistry of Dr. Robert Spring, Professor of Clarinet at Arizona State University. On this concert, Heroes, the band also plays inspiring music from the movies by Michael Kamen, John Williams, Bruce Broughton, and others. The season culminates on July 3rd in Benaroya Hall, Seattle, for the Star-Spangled Spectacular. This annual event has become a hugely popular way for Seattle to celebrate our nation's Independence Day. Join the Seattle Wind Symphony for a season of great music for wind band!
On this day, September 22nd
Born:
Emil Ábrányi, Hungarian composer, in 1882.
José Mauricio Nunés-Garcia, Brazilian composer, in 1767.
Died:
Maurice Abravanel, Greek-American composer, in 1993.