Ron Cole
Cornet/Trumpet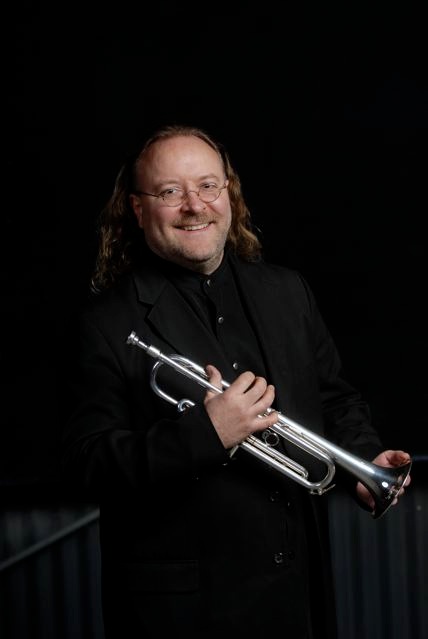 Trumpeter Dr. Ron Cole holds a Doctor of Musical Arts in Trumpet Performance from the University of Washington, a Master of Music (Performance) and a Bachelor of Music (Jazz Studies) from Western Washington University.
A member of the jazz septet Extensions, the rock and soul band Freddy Pink (where he is also Musical Director), Brass Band Northwest and the Seattle Wind Symphony, Dr. Cole is an accomplished trumpeter who also performs on the Electronic Valve Instrument (EVI).
Throughout his musical career, Dr. Cole has performed in a variety of contexts. This includes numerous performances with leading artists and ensembles, ranging from Ray Charles, Natalie Cole, the Mills Brothers, Michael W. Smith, Deniece Williams, and Don Lanphere to the Northwest Chamber Orchestra, Cascade Symphony Orchestra, and the Bellevue Philharmonic Orchestra, as well as various studio, chamber music, and church work.
Ron also served as the Director of Instrumental Music at Olympic College in Bremerton, Washington from 1981 to 1984. Ron's arrangements and compositions have been featured in repertoires of saxophonist Don Lanphere, the New Jazz Messengers big band, Extensions, and the video game Infinite Scuba.